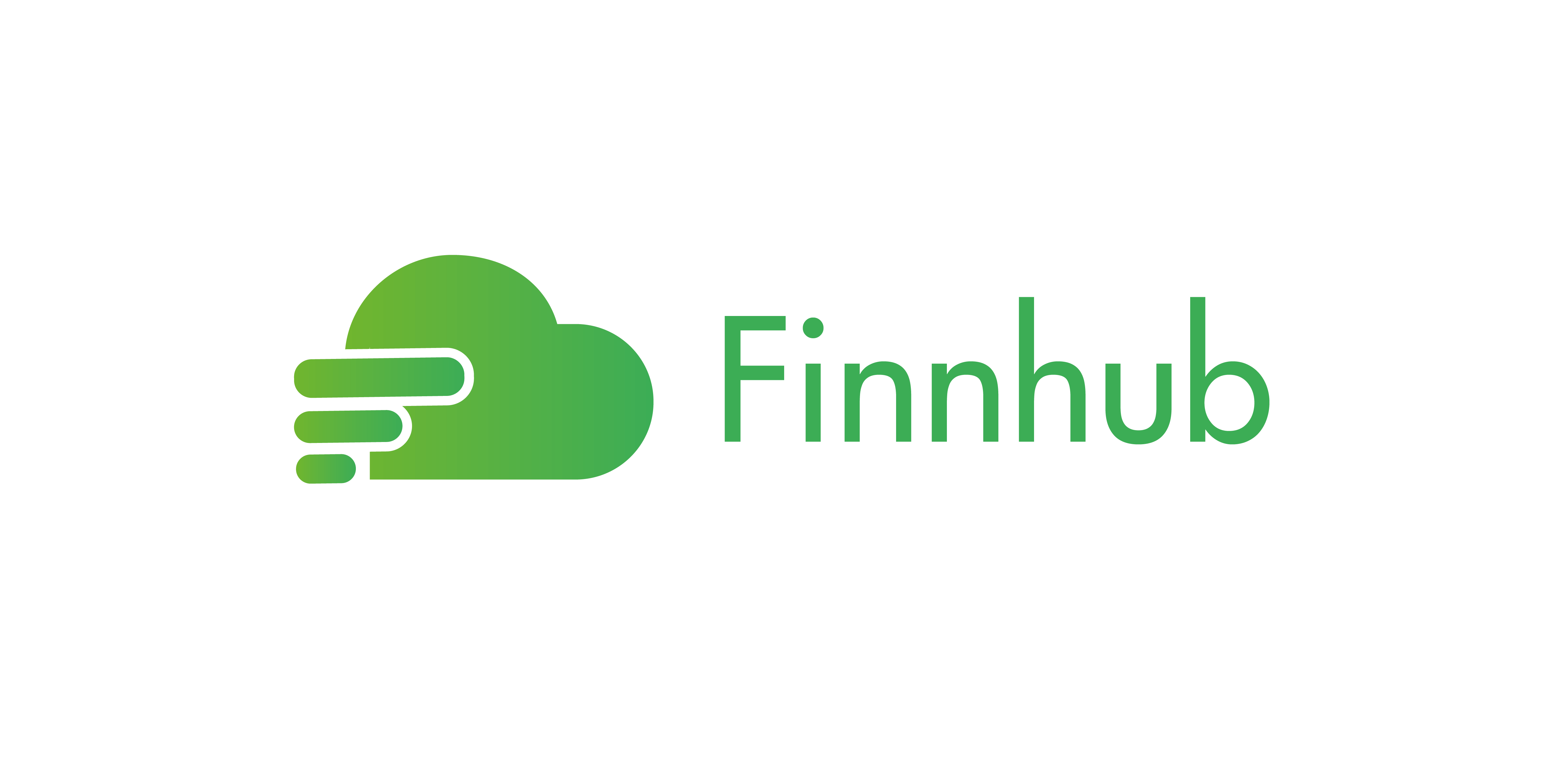 Superdry : Financial Document
SDRY.L
SuperdryPlc
("Superdry" or "the Company")
20 January 2022
Interim Results for the 26-week period ending 23 October 2021
Clear signs of brand and financial recovery
Superdry announces its Interim results covering the 26-week period from 25 April 2021 to 23 October 2021 ("1H 22") and a trading update covering the 11-week period from 24 October 2021 to 8 January 2022. Where relevant, given the disruption to trading from Covid-19 and to provide more meaningful analysis, we have provided comparisons on a two-year basis.
Half Year
£m
1H 22
1H 21
1H 20
Vs 1H 21
Vs 1H 20
Group Revenue
£277.2m
£282.7m
£369.1m
(1.9)%
(24.9)%
Gross Margin Rate
55.2%
51.7%
56.3%
3.5%pts
(1.1)%pts
Adjusted loss before tax1
£(2.8)m
£(10.6)m
£(2.3)m
n/a
n/a
Adjusting items1
£6.8m
£(8.3)m
£(1.9)m
n/a
n/a
Statutory profit/(loss) before tax
£4.0m
£(18.9)m
£(4.2)m
n/a
n/a
Adjusted basic loss per share1
(3.8)p
(10.5)p
(5.7)p
n/a
n/a
Basic profit/(loss) per share
3.0p
(18.8)p
(7.9)p
n/a
n/a
Net working capital1
£120.6m
£135.1m
£213.0m
(10.7)%
(43.4)%
Net (debt)/cash position1
£(3.9)m
£34.1m
£(9.3)m
n/a
n/a
Julian Dunkerton, Chief Executive Officer, said:
"I'm really pleased with our progress against each of our strategic initiatives with clear signs of brand and financial recovery. The health of the brand is best demonstrated by the improving sales run-rate and a +12%pts2 increase in Retail full-price sales mix which helped drive Group gross margin up +3.5%pts year-on-year.
The Autumn/Winter 19 ('AW19') season3 has been the first opportunity to present our improved product to consumers. Our core category of jackets drove performance, up 40% year-on-year and it was encouraging to see positive trends across a number of categories, particularly in womenswear, where we saw an increase in mix +4%pts vs AW19. We have also seen our short order product begin to show promising traction with teen consumers.
Illustrating our long-term commitment to the high street, our new Oxford Street flagship store launched in November, showing the best representation of our style choices and how we plan to engage with our customers, wholesale partners and the influencer community. It has been pleasing to see early trading performance, which has exceeded expectations.
We continue to make progress on our digital marketing strategy and reigniting consumer interest in the brand, with the number of influencers we have engaged increasing sixfold year-on-year to more than 2,000 at the end of December, supported by our increasing investment in social marketing activities and ever-improving product.
I was also delighted to see our Carbon Disclosure Project rating increase, once again, to A-. We have consistently improved our grade over the last three years and, while there is still a lot left to do, I'm proud of the team's efforts as we strive to be the leading listed sustainable fashion brand.
While there remains uncertainty about the impact of Covid-19 and the macro-economic environment, I am increasingly confident in the accelerating momentum of our reset and the strengthening of the brand."
1
Financial overview
Current Trading (11 weeks from 24 October 2021 to 8 January 2022)
The table below shows the revenue change on a one- and two-year basis for the 11-week period ending 8 January 2022:
£m
Vs FY21
Vs FY20
Group Revenue
19.6%
(11.7)%
Stores
84.4%
(18.8)%
Ecommerce
(17.6)%
0.3%
Retail (Stores and Ecommerce)
21.7%
(11.8)%
Wholesale
12.9%
(11.3)%
Over the 11-week period, revenue was up 19.6% versus FY21 as physical trading continued to recover. On a two- year basis, Group revenue has seen a significant step-up in run-rate since the first half of FY22, improving from (24.9)% to (11.7)%. This is despite footfall remaining suppressed against pre-Covid levels, the development of Omicron leading to further European restrictions and a significant reduction in our mark-down offer in our Black Friday and post-Christmas sales.
In line with our full-price strategy, we have not held an end of season sale in our stores and, over the past 11- weeks, have seen a +4.1%pts gross margin improvement compared to two years ago.
In a continuation of the full-price dynamic seen in H1, Ecommerce revenue declines year-on-year were partially offset by strong margin accretion and variable cost savings. More than half of our owned site Ecommerce sales have been at full price since 23 December (the start of our online sale), versus mid-teens in FY20, with gross margin up 5.7%pts and average order value up +19.2%.
In Wholesale, we shipped the vast majority of the delayed AW21 despatches, evidencing the demand from customers to take the product even at this later point in the season, driving a 12.9% year-on-year increase in sales.
2
Outlook
The emergence of the Omicron variant has resulted in more uncertainty, but we remain encouraged the brand is clearly resonating with consumers, reflected by the strong gross margin performance as we returned to a full- price stance. Our performance over the peak trading period has given us confidence that we will achieve current market expectations for FY22 adjusted PBT.
In line with the rest of the sector, we expect to be impacted by inflationary cost pressures. However, we expect to fully offset these headwinds through further gross margin improvement (via a reducing mark-down mix), together with some price realignments in selected categories and markets.
Notes
Market briefing
A webcast for analysts and investors will be held today starting at 08:30, followed by a Q&A with management. The webcast will be available to join live, but questions will be limited to analysts. If you would like to register, please go to https://secure.emincote.com/client/superdry/superdry010. A recording of the event will also be available on our corporate website shortly afterwards.
A separate meeting with an opportunity for retail investors to ask questions will be held at 12.30 through the 'Investor Meets Company' platform, register here.
For further information:
Superdry:
Adam Smith
+44
(0)
1242 586747
Candice Johnson
+44
(0)
1242 586747
Media enquiries
Tim Danaher, Imran Jina
+44
(0)
207 404 5959
Notes to Editors
Our mission is "To be the #1 sustainable style destination" through our distinct collections, defined by consumer style choices. We design affordable, premium quality clothing, accessories and footwear which are sold around the world. We have a clear strategy for delivering continued growth via a multi-channel approach combining Stores, Ecommerce, and Wholesale.
Superdry has 228 physical stores and around 480 franchisees and licensees. We operate in over 50 countries and have over 4,000 colleagues globally.
Cautionary Statement
This announcement contains certain forward-looking statements with respect to the financial condition and operational results of Superdry Plc. These statements and forecasts involve risk, uncertainty, and assumptions because they relate to events and depend upon circumstances that will occur in the future. There are a number of factors that could cause actual results or developments to differ materially from those expressed or implied by these forward-looking statements. These forward-looking statements are made only as at the date of this announcement. Nothing in this announcement should be construed as a profit forecast. Except as required by law, Superdry Plc has no obligation to update the forward-looking statements or to correct any inaccuracies therein.
3
CEO Review
The momentum behind our brand turnaround continues to grow, with clear signs of brand and financial recovery. Autumn/Winter 2021 ('AW21') was our first full opportunity to showcase our new design philosophy and segmentation to our customers, across all our channels and I am very pleased with the performance despite the ongoing macroeconomic headwinds. We have strengthened consumer engagement with the brand while accelerating our commitment to a full price trading stance, driving improvements in the gross margin and profitability.
Whilst revenue growth was significantly impacted while we traded against prior year promotional periods and by Wholesale delays, we are pleased to have ended the half with sales only down 1.9% year-on-year. A disciplined promotional stance meant that we saw the gross margin rate increase by 3.5%pts year-on-year, delivering a 4.7% increase in gross profit. This overall performance signals to us that the strengthened strategy and reignition of the brand is resonating with consumers.
This dynamic has continued over our peak trading period with year-on-year Retail margins up +2.3%pts in the 11-week period to 8 January 2022, and up +2.7pts on a two-year basis. All markets are beginning to show improvements, albeit at different paces, and our two-year footfall measure in shopping centres and high streets has been ahead of the BRC index for the last four months1. Ecommerce sales and profitability have both increased on a 2-year basis in the last 11-weeks, with more than half of our owned site Ecommerce sales at full price since 23 December (the start of our online sale), versus around 15% for the equivalent period in FY20, with improvements to gross margin (+5.7%pts) and average order value (+19.2%). We have also shipped the vast majority of the delayed AW21 Wholesale despatches, evidencing the demand from customers to take the product even at a later point in the season.
The half-year adjusted loss before tax improved by over 70% year-on-year, reflecting the full price trading performance, and returning to the level seen in H1 20. Statutory profit before tax of £4.0m (1H21: loss £(18.9)m) includes a benefit from fair value movements on forward contracts.
Style and sustainability continue to be the overarching focus in everything we do. Reflecting this, we have simplified our mission further: "To be the #1 sustainable style destination". To achieve this, we are continuing to focus on our four strategic objectives:
Inspire through product & style
I am incredibly proud of the new product, which has been well received by consumers and our partners, especially jackets where we have seen a step-change in the designs for AW21, with revenues growing 40%2 compared to AW20. However, we saw improvements across a number of key categories across the same time- frame, particularly in womenswear, driving a mix increase of +4%pts compared to two-years ago.
Our short-order offering has enabled us to communicate with a younger demographic, taking advantage of in- season trends, with our mini-skirt range resonating with teen consumers, and our Recycled capsule being showcased by our sustainability-focused influencers.
Engage through social
4
Our accelerating use of influencers and focus on social channels, particularly TikTok and Instagram, has allowed us to increase engagement with this younger target demographic. We now have over 2,000 influencers, up sixfold year-on-year, and our Instagram followers grew by +23%. Superdry saw the largest growth in online traffic among the UK's top 50 busiest retail websites over the Black Friday weekend (and one of only three that increased year-on-year)3, despite a reduced mark-down offering.
Lead through sustainability
Our continued emphasis on sustainability saw nearly half of our AW21 buy being either organic or made from recycled or low impact materials, up 10%pts vs AW20. Our share of sales from sustainable product continues to grow, with all our jackets in the AW21 range containing recycled padding.
As expected, we improved our Carbon Disclosure Project rating from B to A-. Among our peers, we are the only brand to have improved our grade consistently for the last 3 years, evidencing our growing momentum on the journey towards Net Zero, and re-affirming our market leading ambitions and commitment to sustainability.
We published our first Sustainability report in September 2021 which can be found on our Corporate Website (https://corporate.superdry.com/sustainability/sustainability-report/), this provides additional detail on everything we have committed to, achieved so far and ultimately challenged ourselves on.
Make it happen
In November we were joined by Cathryn Petchey, our Global People Director, and Matt Horwood, our Chief Technology Officer. Both bring significant experience, skills and capabilities developed within the retail sector, and we are delighted to have them onboard.
One of the most exciting milestones so far this year has been the opening of our new flagship store on Oxford Street. The store is a statement of our intent for our future and is the best expression of the brand, with the style choices clearly merchandised and a dedicated area for our influencers. Since opening, the store has consistently outperformed expectations and key trading metrics such as conversion, basket value and average selling price have all outperformed averages in our UK stores, with our vintage initiatives helping to attract a materially younger customer.
Building on this, we opened a Studios and Performance Sport concept store in Cheltenham in December, our clearest physical segmentation of style choices yet.
On a digital front, we are making good progress with the migration of our legacy Ecommerce platform over to microservices technology and will begin to see the benefits in FY23 and beyond. In addition, we are also investing in our back-office systems with upgrades to both our inventory and accounting systems.
Despite continued challenges from Covid-19, we continue to reduce our inventory holding and at the end of the first half had 9% fewer units than the same time last year, and 14% fewer than H1 20. Our efficient management of the stock and optimised use of clearance channels, including through Black Friday, means that we are confident we will be able to reduce our inventory even further by the year-end.
Looking forward
As detailed above, we have made solid progress against each of our strategic pillars in 2021, despite the ongoing uncertainty and challenges from Covid-19, which continue to impact consumer demand, operations, and the global supply chain.
5
This is an excerpt of the original content. To continue reading it, access the original document here.
Disclaimer
Superdry plc published this content on 20 January 2022 and is solely responsible for the information contained therein. Distributed by Public, unedited and unaltered, on 20 January 2022 07:15:02 UTC.